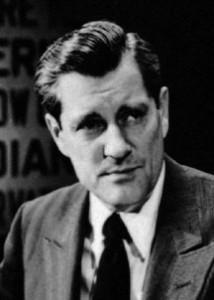 The Eric Sevareid Awards are named for the North Dakota-born and University of Minnesota-educated journalist best known for his work as a correspondent for CBS Radio and Television. Each year, the Midwest Broadcast Journalists Association presents awards to the best work done by broadcast news operations and and journalists working in small, medium and large markets in our six-state region on radio, television and online.  Our distinguished panel of judges is made up of journalists and educators who live outside of Minnesota, Wisconsin, the Dakotas, Iowa and Nebraska to help ensure impartiality.
DEADLINE:  The Entry Deadline for the 2018 Sevareid Awards is Friday, January 12, 2018

The contest allows entries in three market sizes in a variety of categories.  Please review the 2018 Call For Entries carefully to decide which category best suits your entry and the requirements. Entries not conforming to the rules will not be accepted or judged.



For detailed instructions on how to enter the Eric Sevareid awards, please read the 2018 contest entry instructions.



The most recent contest year's winners are listed here.  Congratulations to all for your excellent work!

Unless otherwise noted, all entries must be submitted by a broadcast/cable radio or television station, an educational institution, or an individual student. No independent professional productions will be accepted.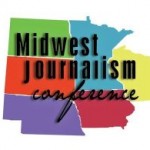 The Eric Sevareid Awards are announced each year at our banquet and awards ceremony during the Midwest Journalism Conference.  For complete details about the conference, our partners and sponsors, where to stay, a schedule of events, biographies of featured speakers and seminar leaders, awards programs and how to register, go to midwestjournalism.com.